Welcome to week six!
Criticism: it's a dirty word, right? Well, it doesn't have to be.
Actually, listening to others critique your work is one surefire way to make you a better, stronger writer. I think listening to others, whether friends or fellow writers, talk about your plot and pacing, watching them pick it apart is one of the most important steps on the journey to writing excellence.
Way back in 2010, when I was finished with my tenth draft of my first novel, I knew absolutely nothing about what it meant or how important it was to find a critique partner (CP). But as I searched the blogs of other more experienced authors, I found that ALL of them addressed how necessary they were. And even though they are a necessity, there are STILL very few places that I have come across that makes it easier to hunt them.
Finding a good CP is alot like shopping for shoes: Not everyone is going to suit your style, and others just won't fit. But keep looking, because that perfect match is out there!
You'd think with all the struggling writers that getting good CP's would be like picking low-hanging fruit. But it isn't. In fact, many of the CP's I have come across are seeking a one-sided relationship. You know, they don't return the favor after their own work has been read, so, make sure you trade similar word count. Try a chapter at a time.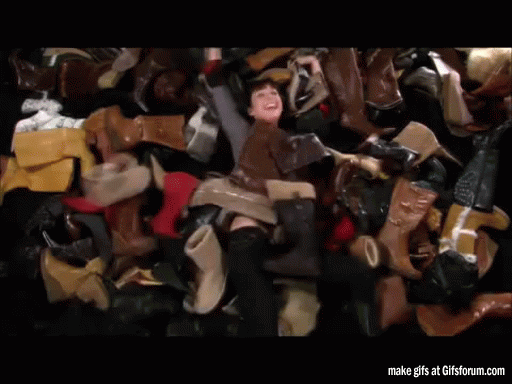 Some of the sites I use are:
Ladies Who Critique You'll have to create an account, but it's free and the boards are crawling with people who are looking for CP's in all genres. And don't worry fellas, they take guys too.
Yeah, that's all I'm using right now. Mainly because I am focusing on writing. But don't fret, because there are lots of resources. You just have to be willing to put in the work of finding them and then follow through. Don't be shy about letting someone read your work. They won't steal your idea and they won't spam your inbox. The people who visit these CP sites want the same thing you want. To be better writers.
And to be a great CP, you must read. Read others work so they will read yours. And don't get discouraged if it doesn't work out at first. Finding a great CP takes time.
I have also used Writers Cafe, but most of the writers on there are poets, so I never really found anyone that connected with me. But, I did find this post that boasts of 40 places to find CP's to improve your writing. They've got a list of sites and most, if not all, of them are free to use.
Below, I have copied and pasted the first 10, for the next 30, you'll have to visit their page:
Absolute Write is one of the web's most active writing forums. Check the discussion board "Beta Readers, Mentors, and Writing Buddies" (but acquaint yourself with other boards first).
Cost: Free
This community is especially great for writers interested in traditional publishing. There's a "want ads" section where people advertise for critique partners.
Cost: Free
This group is initially a bit complex. You earn "credits" for critiquing other people's work, that you can apply towards getting your own work critiqued. This system is great for people who have been burned in other groups, doing the brunt of the commenting and getting no feedback. Many people have met partners through Critique Circle.
Cost: Free
This community started as the "Critters" group for science fiction and fantasy writers, but they are expanding into "all genres of writing" — literary and mainstream, mysteries, thrillers, romance, children's, and even screenplays and nonfiction writing.
They have over 10,000 members and have given over 280,000 critiques since 1995.
Cost: Free
This is an interactive, email-based writing workshop. Its administrators encourage accountability and require a set number of critiques per month, per member. Admission is based on a writing sample.
Cost: Free
This Tumblr site allows you to search for a critique partner by genre, or submit your own profile to allow others to find you.
Cost: Free
These cloud-based critique groups are typically limited to four to eight writers in a genre. All groups are private and invitation only.
To join an existing group, go to "Groups" and search by genre, organization or any other keyword you think would be relevant. You can then look at group profiles and, if you find one you're interested in, send a note to the group facilitator asking to join.
Cost: Free
This forum/bulletin board for Christian writers provides critiques and opportunities to network for critique partners.
Cost: Free
This women-only service matches up potential critique partners by genre and desired critique frequency. It allows you to have some trial "dates," swapping a few chapters to check for compatibility.
Cost: Free
The anonymous administrator only offers this service periodically — she's done three, but it doesn't appear she held one in 2014 — but it's a useful site to keep an eye on.
Cost: Free
---
Next Week: Come back for part 7, where I tackle giving and receiving criticism